A Family Always expecting guests
Church is more than just an hour of worship a week, it's more than a building you go to, it's even more than a social community, it's a family living out the mission of the Father to offer light and hope into a hurting and dark world.
​
Since 2009 we've tried to live out our mission.....we exist to bring people back to God and our values....Embracing Diversity, Empowering Potential, Equipping Followers & Erasing Darkness in the most organic way possible.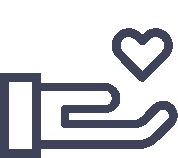 "Each of you should give what you have decided in your heart to give, not reluctantly or under compulsion, for God loves a cheerful giver."