A Family Always expecting guests
Church is more than just an hour of worship a week, it's more than a building you go to, it's even more than a social community, it's a family living out the mission of the Father to offer light and hope into a hurting and dark world.
​
Since 2009 we've tried to live out our mission.....we exist to bring people back to God and our values....Embracing Diversity, Empowering Potential, Equipping Followers & Erasing Darkness in the most organic way possible.
At Centerpoint we do life like a family and like family we love to get together. Check out our upcoming social events, church meetings and local missions opportunities.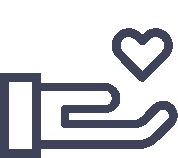 "Each of you should give what you have decided in your heart to give, not reluctantly or under compulsion, for God loves a cheerful giver."